Benjamin P. Holland, MS, CMHC, LPC
Masters of Science
Clinical Mental Health Counselor – Utah
Licensed Professional Counselor – Idaho
---
Contact Info
---
Office Hours
| | |
| --- | --- |
| Mondays: | 8 a.m. – 5 p.m. |
| Tuesdays: | 8 a.m. – 6 p.m. |
| Wednesdays: | 8 a.m. – 6 p.m. |
| Thursdays: | 8 a.m. – 6 p.m. |
| Fridays: | 8 a.m. – 5 p.m. |
---
Fees/Payments
Session Fee: $125/hr
Payment Method: Cash / Credit Card / Check / Bishop Pay / HSA
Insurance: Private Pay only, can provide documentation for insurance reimbursement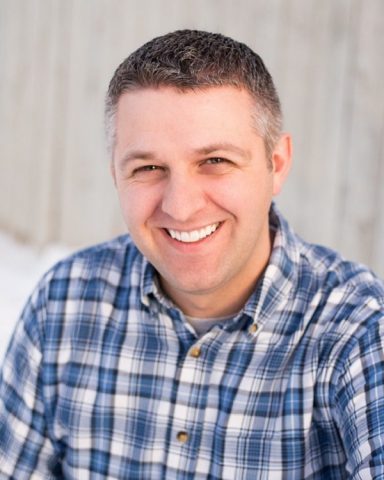 Specialties and Services
Marriage Conflict & Distress
Marriage Preparation
Healthy Sexuality
Sexual/Pornography Addiction and Compulsivity
Betrayal Trauma
Sexual Abuse
Spirituality-Faith Conflicts
Infidelity
Anxiety and Depression
Grief
Trauma and Post-Traumatic Stress
Suicidal Ideation
In-office Counseling Sessions
Secure Video Conferencing Sessions
Clientele
Couples
Individuals
Individual Adolescents / Teenagers (14 to 19)
Therapeutic Approaches
Collaborative
Systemic
Attachment-Based
Gestalt Experiential
Narrative
Adlerian
Multicultural
Cognitive Behavioral (CBT)
Emotionally Focused Therapy (EFT)
Mindfulness-based (MBCT)
Strengths-Based
Biography
Benjamin P. Holland is a Clinical Mental Health Counselor (CMHC) who strives to empower through personal responsibility and ownership. He places significant emphasis on his "Three Pillars of New Growth and Trust", which are:
Healthy Boundaries Protect: "My Thoughts Are Not Your Thoughts" – Healthy Boundaries create a clear distinction between who you are and who I am. Trust is built when these distinctions are gently respected, safeguarded, and even reverenced. Healthy boundaries by nature provide protection and safety and invite personal ownership and responsibility over thoughts, emotions, beliefs, and behavior.
Vulnerability Connects: "My Emotional Experiences Are Like Your Emotional Experiences" – Vulnerability creates a clear understanding of what we share in our humanity; Benjamin calls these, "Shared Experiences". For instance, the common denominator shared among us is that we all feel, which connects all of us. When boundaries are generally kept, the safety gained invites vulnerability and depth into relationships.
Solving Problems Unifies: "Your Needs Are Just As Important As My Needs" – Problem Solving is about establishing expectations within relationships. High expectations like equality, respect, tolerance, personal responsibility, and complete fidelity most often lead to greater relationship satisfaction and peace. Lowered expectations tend to lead to stagnation, less satisfaction, and the result all to often leads individuals into unhealthy coping strategies. When problems are solved and respectfully handled, people tend to be more unified emotionally.
Benjamin has wide-ranging experience with individuals who are members of "The Church of Jesus Christ of Latter-Day Saints" and other faith communities. He is most known for his work with faith communities in addressing Pornography/Sexual Addiction and Betrayal Trauma by speaking in various congregations, wards, firesides, and conferences.
Education/Credentials
Clinical Mental Health Counselor, Utah – License #10941745-6004
Licensed Professional Counselor, Idaho – License #LPC-6214
CACREP Accredited – Master's Degree in Clinical Counseling
Professional Associations
American Counseling Association — Clinical Member
Last updated – Jan 10, 2019