Ty R. Mansfield, PhD, LMFT
Doctor of Philosophy
Licensed Marriage and Family Therapist

---
Contact Info
---
Office Hours
| | |
| --- | --- |
| Monday: | 8 a.m. – 4 p.m. |
| Tuesday: | 8 a.m. – 4 p.m. |
| Wednesday: | 8 a.m. – 4 p.m. |
| Thursday: | 8 a.m. – 4 p.m. |
| Friday: | 8 a.m. – 4 p.m. |
---
Fees/Payments
Regular Session Fee: $175/hr (current wait list; to be added to the wait list or to see Priority options, please see TyMansfield.com)
Payment Method: Cash / Credit Card / Check / Bishop Pay / HSA
Insurance: Private Pay only, can provide documentation for insurance reimbursement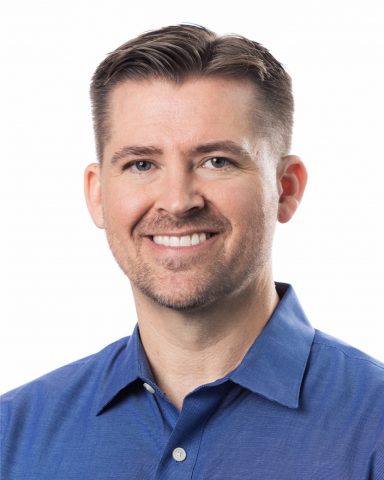 Specialties and Services
Marriage Conflict & Distress
Marriage Preparation
Healthy Sexuality
Marital Sex and Intimacy Issues
Mixed-Orientation Marriages
Sexual Orientation/Identity Concerns
Gender Identity, Gender Dysphoria, or Transgender Concerns
Sexual-Religious Identity Conflicts
Sexual/Pornography Addiction and Compulsivity
Sexual Abuse
Spirituality-Faith Conflicts
Infidelity
Emotional Awareness and Intelligence
Anxiety and Depression
Grief
Trauma and Post-Traumatic Stress
Suicidal Ideation
In-office Counseling Sessions
Secure Video Conferencing Sessions
Clientele
Couples
Individual Adults
Individual Adolescents / Teenagers (14 to 19)
Therapeutic Approaches
Collaborative
Systemic
Holistic
Attachment-based
Solution-focused
Gestalt experiential
Narrative
Imago
Jungian
Multicultural
Cognitive Behavioral (CBT)
Emotionally Focused Therapy (EFT)
Gottman Method
Mindfulness-based (MBCT)
Acceptance and Commitment Therapy (ACT)
Biography
Dr. Ty Mansfield is a Licensed Marriage and Family Therapist (LMFT) who understands that humans are wired for meaning, connection, and belonging and believes that most of our struggles in life are intimately tied to how we experience relationships with others or how we find purpose. He has worked for almost 10 years in various capacities with individuals, couples, and families who have struggled with myriad issues, including anxiety and depression, marital distress and infidelity, sexual and religious identity conflicts, addiction, shame, poor coping mechanisms, various issues related to healthy sexuality and sexual relationships, and more.
His focus as a therapist is to guide clients in identifying patterns in their lives and relationships that are causing distress or keeping them from living in harmony with their values. Rather than looking at client issues in isolation, Ty takes a contextual, systemic, and holistic approach. His ultimate goal is to help clients foster deeper intimacy in their relationships and create greater joy in their lives. Ty has received specialized training in several therapeutic modalities, including Emotionally Focused Couples Therapy (EFT), Gottman Method, Gestalt/experiential, Imago, Mindfulness-based, and Narrative therapies.
Ty also has extensive experience working with religious clients of LDS and other faith traditions who are struggling with conflicts between their sexual orientation and/or gender identity and their religious/spiritual beliefs and identity. He is a member of the Reconciliation and Growth Project, a dialogue group of mental-health professionals and academics who represent a wide spectrum of faith-based and liberal-conservative ideological positions on sexual orientation and gender identity. Together, with a shared commitment of two core principles of ethical mental health services—1) facilitate individual self-determination and 2) do no harm—they have been developing a "common ground" approach for working with clients who hold faith-based beliefs and who experience emotional distress related to same-sex attractions or non-traditional gender.
Ty is also a co-founder, past president, and current board member of the nonprofit North Star, a faith-based support organization for Latter-day Saints addressing sexual orientation or gender identity. With a focus on personal narrative and faith-based approaches addressing sexuality and gender, he chronicled his own journey with same-sex attraction as co-author of In Quiet Desperation (Deseret Book, 2010), as a cover feature of LDS Living magazine (May/June 2012), and compiled Voices of Hope (Deseret Book, 2011), an anthology of personal essays. He also co-directs the Voices of Hope Project, a website extension of the book, and the Journeys of Faith Project, which features the stories of transgender Latter-day Saints.
Education/Credentials
Licensed Marriage and Family Therapist, Utah – License #9809828-3902
Doctorate of Philosophy in Marriage and Family Therapy (MFT)
Masters Degree in Marriage and Family Therapy (MFT)
Certified Sex Addiction Therapist (CSAT), Candidate
Advanced training in sex therapy
Advanced training in working with sexual and gender minority individuals
Advanced training in Emotionally Focused Couple Therapy (EFT)
Advanced training in Narrative Therapy
Advanced training in therapeutic application of Interpersonal Neurobiology
Professional Associations
American Association of Marriage and Family Therapy (AAMFT) — Clinical Member
Utah Association for Marriage and Family Therapy (UAMFT) — Clinical Member
Society for the Advancement of Sexual Health (SASH) — Clinical Member
Association of Mormon Counselors and Psychotherapists (AMCAP) — Clinical Member
International Centre for Excellence in Emotionally Focused Therapy (ICEEFT) — Member
National Council on Family Relations (NCFR) — Member
Reconciliation and Growth Project — Member
Heterodox Academy — Member