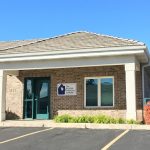 Sex in Utah and all around the world is about to change for the better with the opening of The Marital Intimacy Institute in Provo, Utah. We've made the move from Idaho to Utah as our base for strengthening marriages intimately and are excited to offer our marriage-strengthening services both locally and online. It's been a little busy moving to a new state in addition to getting everything ready for our clients, but here is a brief overview of some of the new things we've been doing to serve our clients even better:
NEW OFFICE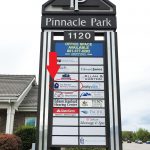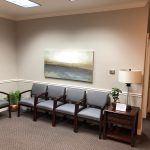 We've leased a wonderful new office suite at 1875 North 1120 West in Provo, UT in the Pinnacle Park Office Complex. It's right off of State Street, so pretty easy for local clients to find. We had quite the office transformation and some fabulous design help to make it feel fabulous and inviting. You'll have to stop by to check it out if you're in the area! 🙂
ADDITIONAL THERAPISTS
We are thrilled that we have found two other therapists who are also passionate about strengthening marriages intimately. We'll have Ty Mansfield and Janice Nielsen Hendrix tell us more about themselves in future posts.
NEW ONLINE CLIENT SYSTEM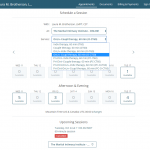 We've gone paperless! Clients can now fill out their client documents conveniently and securely online and electronically sign them. They can see and schedule their own appointments and receive appointment reminders by text and email. Payments will now run automatically the day after each session, so session fees won't pile up like they used to with the manual billing we used to do!
Clients can check their account and billing history and will soon have access to all Laura's therapeutic resources/handouts, so they won't have to wait for Laura to send them out! All of these new practice management features are available to current clients on the convenient Client Portal.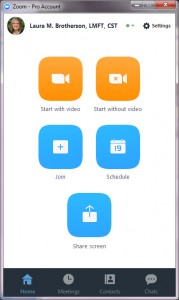 NEW SECURE VIDEO CONFERENCING SYSTEM
After an extensive search to find the best and most secure video conferencing system, we now use Zoom to provide a HIPAA compliant, securely encrypted video conferencing session for our online clients.
Zoom provides a high quality online experience whether on your phone, tablet or computer. It's a wonderful way for our Idaho clients to continue with counseling thanks to technology!
NEW COUNSELING WEBSITE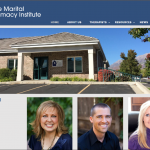 In addition to our main website StrengtheningMarriage.com, we have recently created our new website for The Marital Intimacy Institute found at MaritalIntimacyInst.com. It's still being continually improved, but for now you can find out more about Laura's counseling services, get to know our three Marital Intimacy Institute therapists, and find our contact information, with lots more goodies coming soon!
It's been great to get to see our in-office clients that were online clients previously, and our Idaho in-office clients are now online clients. One client was nervous to move to an online forum for counseling, but told me he was pleasantly surprised at how effective it can be as well.
OUR MISSION
We consider it our mission at The Marital Intimacy Institute to change the energy surrounding the important intimate aspect of marriage. We look forward to incorporating many innovative ways to shift sex from a taboo, anxiety-ridden topic to a more comfortable and accessible subject, AND we want to help make sex a more connected and fulfilling dimension of marriage. We'd love to help you strengthen your marriage intimately! You can contact our therapists here. Onward and upward toward a "Sextraordinary Marriage!" 😉
*NOTE: Laura still has a 4-6 month wait list unless you'd like to become a Priority Client and move to the top of the list for an extra fee. You can learn more about Laura's wait list here. You can also contact her assistant (801-709-0253 — voice or text) or by emailing her if you have additional questions.